Susan Brown, LCSW
Click Here to See My Psychology Today Bio
I use a variety of treatment models working with children, preteen, adolescents and adults. The core direction of my work is through connection and compassion, focusing on individualizing interventions and developing strategies for non-violent communication, achieving life balance and self-acceptance. A blend of Dialectical Behavioral Therapy, Cognitive Behavioral Therapy, Mindfulness and others can be combined to help the client apply personalized strategies toward their own mental wellness. A new recent focus in my work is Trauma-Focused Cognitive Behavioral Therapy.
In my many years of experience I have worked with teens at risk for suicide, teens coping with anxiety and/or depression, domestic violence survivors, sexual abuse victims, individuals suffering from grief and loss, also with 5 years of teaching parenting classes.
Sarah McDermott
My specialty is in counseling children and adolescents, using a mixture of techniques including Cognitive Behavioral Therapy, Client-Centered Therapy, and Motivational Interviewing. I work with clients individually to create goals, increase coping skills and strategies, and develop a variety of communication tools to express their wants and needs in a healthy and effective manner.
I began my counseling career as a School Counselor, and have recently switched to private counseling. I earned my Bachelors in Psychology from the University of Mary Washington, and my Masters Degree in Counselor Education from University of Virginia.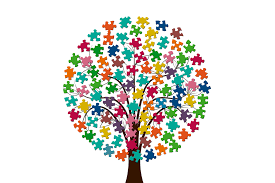 Kimberly Failes, LCPC, QSUDP, CS
I have been a licensed clinician since 1994. I am dually licensed in both Wyoming and Idaho, for two disciplines; mental health and substance abuse. I am also a credentialed clinical supervisor in both disciplines. My therapeutic orientation is eclectic primarily, using where the client is at now and meeting them there to then focus on strength building and systemic studies. My approach to each client is assisting the client in building a positive foundation and then expanding up. I believe I was born to be in this position and approach each client, each session as a compliment for someone choosing me to walk this part of their journey with them. The minute it stops being a compliment to me, I will retire. "Someday I want to be judged for the content of my character" – Martin Luther King.
Cindy Stocking, BA, CPSS
Specializing in Peer Support for clients 18 and older. Certified Peer Support Specialist.
Kim Loseke, BA
Specializing in Community Based Rehabilitation Services (CBRS) and Case Management
Lynn Opdycke, LCSW
Click Here to See My Psychology Today Bio
Available upon special request. Expertise in counseling trauma victims, Post Traumatic Stress Disorder (PTSD), Anxiety, Adoption Specific Therapy